Whirlpools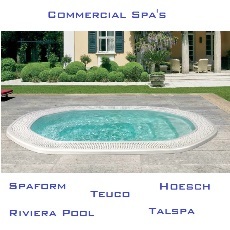 Aquademi is a distributor of the Commercial Spas of Iberspa, Aquavia, Astralpool, Rivierapool and Talspa.
For shipyards and professional users, we provide complete solutions, this includes control boxes, heaters and filter technology.
But at your home we take care of everything to the last detail!
What rest is enjoy these top quality!!
The pools can be prepared in our workshop to your whishes, with extra drains, lights or suctions.
That is what we call: Really custom !
Shopping cart
No items in shopping cart.