Heating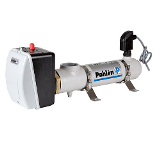 Electric heating one finds mostly in portable Jacuzzis or spas.
So many spas so many elements. We always use the same.
Soon we extend this section with CV exchangers and heat pumps.
If you have any questions about the heating of your whirlpool or swimming pool, please let us know!
Shopping cart
No items in shopping cart.