Blowers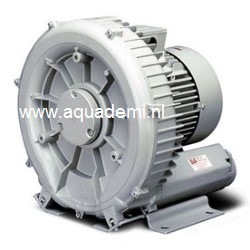 Air blowers for professional and private use.
The profiblowers are suitable for daily and continuous use and are of type ring channel. We recommend to mount a filter at this blowers.
Blowers should preferably be above water level to be installed. Always have a check valve as close to the bath. The less back pressure the blower has, the better the performance. If the blower is installed below water level, make sure for a loop in the blower's manual, which is above the water level, so there can never add water in the blower.
Shopping cart
No items in shopping cart.