Circulation pumps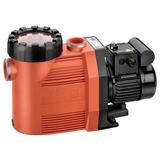 Circulation pumps are all equipped with a pre-filter. And self-priming unless otherwise stated. We sell the quiet Speck pumps because of the good quality and long life.
Speck pumps are manufactured in Germany. We can provide good service and support. Revision also sets we have for many types, also for pumps that are not in the shop. Feel free to ask!
Shopping cart
No items in shopping cart.